Sufficient evidence is presented to the local magistrate to produce a writ of summons, directing one Angelique Bouchard Collins to appear before a tribunal of three men learned in the law, the purpose thereof to determine whether or no she be guilty of the crime of witchcraft. Although evidently much distraught, she makes no effort to avoid arrest. The case causing much interest in the community, the trial commences with all due haste.
There being few men of law in the community save those appointed to the tribunal, Reverend Trask is allowed to serve as prosecutor, due to his familiarity with such cases.
Serving for the defense will be a young man called Peter Bradford, who is studying law. One may find some irony in the fact that he also serves as the sole gaoler in Collinsport, entrusted to keep Angelique in custody, but this also affords him much time to interview her and prepare his case.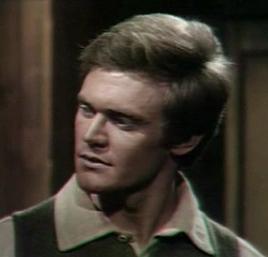 Before formal trial begins, the members of the tribunal request that all interested persons submit their opinions regarding the defendant's character. Of particular interest are the statements of those currently enhoused at Collinwood. These will not be considered evidence, nor be taken under oath, and shall thus not be made a part of the decision of the court; rather they are intended to give the judges some background for this extraordinary case.