In the wake of the disaster at your home, Lita Chantler, the red-haired woman from your parlor, lays out a tale that - even in light of what you have just witnessed - strains the limits of your belief. "The creatures in your home," she claims, "are called ghouls - cruel beings who plague the crypts, caverns, and tunnels beneath the city of Arkham..."
"These creatures feed on the corpses of humans, and they are served by a dark cult within Arkham whose members have inexplicably come to worship the ancient master of the ghouls. This cult has been killing innocent people and feeding them to the ghouls, satiating a monstrous hunger. A dark balance was maintained. Until now. Recently," Lita continues, "one of their lairs, where the corpses were stored, was destroyed. Since then, the ghouls have been more active than usual. I have tracked their movements and tried my best to stop them from running amok throughout the city. But I think there is something worse going on. The cult has been planning something darker, and more ominous, than anything I have yet observed. Indications are that this plan shall come to fruition tonight, shortly after midnight. Beyond that, I cannot fathom what to expect."
"Many of the cultists," Lita continues, "will seem like everyday people, despite their foul intentions. Whenever the cult meets, its members don masks shaped like the skulls of various animals to protect their identities from one another. These masks are our mark. Symbols of death and decay. We must unmask the cultists to expose and derail their plans. We have but a few hours. The more cultists we find before midnight, the better."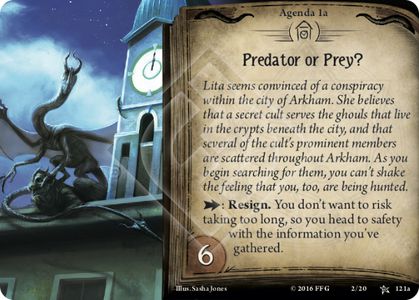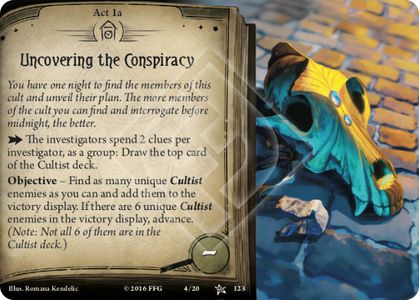 OOC: I'll post our starting hand tomorrow.