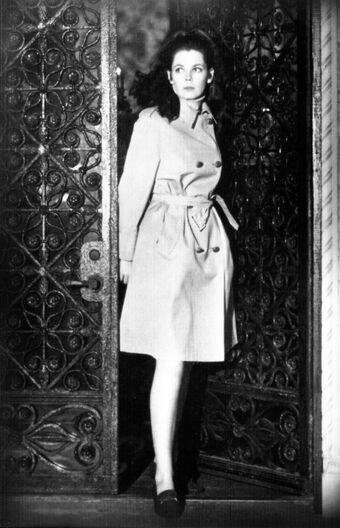 It must be the book,
thinks
Victoria
.
"Are the cards always right?"
she asks the Countess.
"Can the future they reveal be changed by the knowledge of it?"
* * *
"I believe your feelings for me are sincere,"
says
Victoria
, deciding that she can trust
Jeremiah
because of them.
"What I'm about to tell you, you must promise not to repeat to anyone under any circumstances. I wasn't kidding when I told you we're from two different worlds. My home is the year of our Lord 1967, almost two centuries hence. In a manner I do not understand, I have found myself in the past. I was living in Collinsport in my time, and the

Collins

family is still there, but there is much tragedy that will happen to the family in this time that I hope to prevent. I seek a way to return to my own time as well, though I know not how. Perhaps with your help it may be possible. Perhaps there's even a way you could come with me, and then the situation may change, though I cannot promise that will happen. I do not know whether I can alter fate. I know something of the history of the

Collins

family in this time, including your own history. The history I read said that you fell in love not with me, but with

Josette

, and that she returned your feelings. Whatever happens, you must not get involved with her! Doing so will lead to your death. It will break up the impending marriage, and

Barnabas

will kill you in a duel. I am also mentioned in the history. It says that I will be hanged as a witch. Other horrible things are due to happen this year, but if we work together, we may be able to avert them."