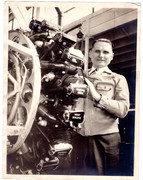 "Well men, I realize that time is of the essence but we do have to properly prepare for this undertaking. We can't just go dashing off into the jungle without a plan or a map.
Butch
says when they all reconvene to determine their next course of action.
"I say taking one extra day would serve us better in the long run.

Harry

can plot out our path based upon the landmarks and tribes referenced.

Crowley

, you can finish the conquistador's book. Meanwhile

Alex

and I will spend one day trying to find out as much as we can about the prior expedition, the current german expedition or any guides that would be familiar with the tribes I know we'll be encountering."