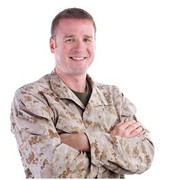 "We have a small force on its way to secure your position," replied Major Andrews. "Their ETA is three minutes. You will need to do something about Mr. Foo, unfortunately. If you don't shoot him now, you'll have to shoot him later. If you can't deal with him, the team that's coming can do it."
"Roger that Major."
Jim
answers back.
"I'll send

Mr. Lathan

to the radio. I'm going back out to keep watch until your men arrive. Over."
Jim
doesn't wait for a reply as he leaves
Mr. Foo
and heads back outside and up to the balcony.