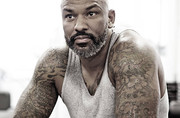 "Well that changes things. If there's things that fly and kill you with one sting, then the others aren't safe on the roof."
Gary
says.
"We have to get inside. How are the roads? You seen any signs that they're blocked?"
Gary
scans the parking lot for vehicles that might have survived the gas pump explosions.