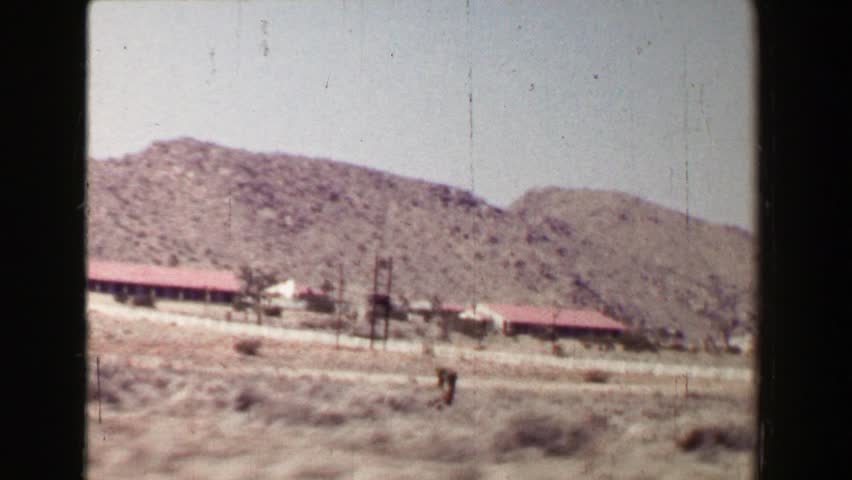 The following morning
Julie
,
Ray
and
Nat
hop into the car and drive to
Kane Springs
. The ride takes them through a patch of desert, then a shining sphere appears ahead - at first it looks like a mirage, but it turns out to be the surface of the Salton Sea reflecting the sunlight.
Most of the roadside motels lie abandoned, and the beaches are slowly reverting back to desert. It quickly becomes obvious, that the Salton Sea is not the swinging resort area it used to be in the 1950s...
A few miles before reaching Kane Springs,
Nat
notices that the car is running low on gasoline and decides to stop at the nearest station. Luckily, unlike the motels, it is manned and functioning. There is even a small store attached to the station, selling food and snacks. The Investigators get out of the car to straighten their backs.
A car is parked next to them. There is an older man sitting in the driver's seat, sipping from a bottle in a brown paper bag.
Ray
recognizes the man: it is
Tobias Jerkins
! They met a couple of years ago, when Tobias proved to be a very useful consultant on a case. They've been corresponding since, exchanging letters on brainwashing, the Tate-LaBianca murders, assorted cult matters... Such a coincidence to meet the man here! As far as Ray remembers, Tobias lives in Arkham with his family.