IC
Posted:
Sat Aug 12, 2017 7:06 am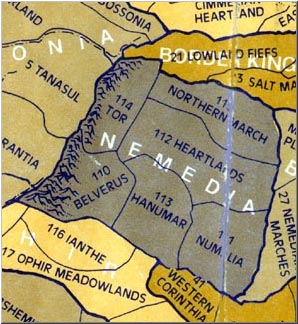 Our story begins in the area of the Kingdom of Nemedia known as The Northern March. Our bold adventures (the Brythunian
Fenn
, the Turanian
Anakunaisi
, and the Aquilonian
Claudius
) have gathered here with other mercenaries, sellswords, and soldiers of fortune to answer the call of the Nemedian nobleman
Sabbatius Theophanes
. Lord
Theophanes
has offered a large sum of money in exchange for protecting himself and the workers under his employ when they journey into the lawless and wild lands of the Border Kingdom. The purpose of this expedition, according to the noble, is to recover artifacts and heirlooms from a keep that belonged to one of his ancestors during the time of the Empire of Acheron.