8 May, 1945. HMS Atlantic Isle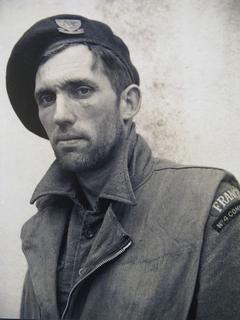 Dowson-Frost
leads you to the base airfield, where a large cargo aircraft has just landed.
"I don't really know all the details, but HQ is building up some kind of operation down here. Something to do with the intelligence we recovered in Saxemberg. That's why you weren't sent back home, because there is still work to do. In fact, HQ sent a couple of specialists down here. I have received instructions to gather you all together and escort you to

Lieutenant Commander Woolley

. He'll tell you what you need to know"
.
You can now see two men getting out of the airplane. They look like they have flown a long way, the exact same look you had when you landed here a couple of months ago. The two men look strikingly different: one looks like an academic, slightly overweight, around 50 years of age; the other one is young, wears an uniform, and has noticeable mediterranean traits.
Dowson-Frost
gestures to them:
"Over here! Welcome to HMS Atlantic Isle!"