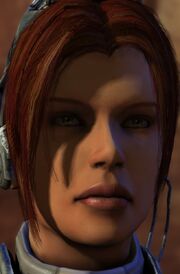 "Can you help us establish communications with the aliens?"
asks
Sam
, trying to remain calm while looking at the thing that isn't quite human any more.
"We got off on the wrong...appendage with them, and things got hostile. We want them to know that we have come in peace. We reacted the way we did because we were under attack."