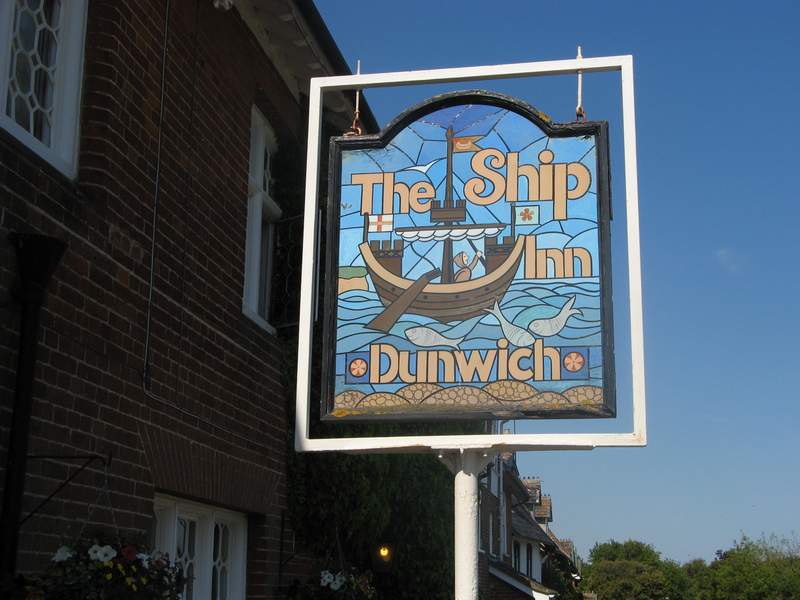 Ship Inn - Dunwich, England
1:40 PM - Thursday, September 5, 1985
Story
,
Elizabeth
,
Lucius
, and
Brook
entered the pub at the back of the inn just as
Raymond
was leaving. They saw
Chad
,
Tobias
,
Elliot
, and
Valerie
all gathered together drinking. The decorations continued the nautical theme seen in the lobby. There were several tables, only a few of which were occupied. Customers would choose a table before placing their orders at the counter and giving their table numbers. The barman was a dark haired man in his forties with a curled mustache. He brought a second round of drinks to the visitors.