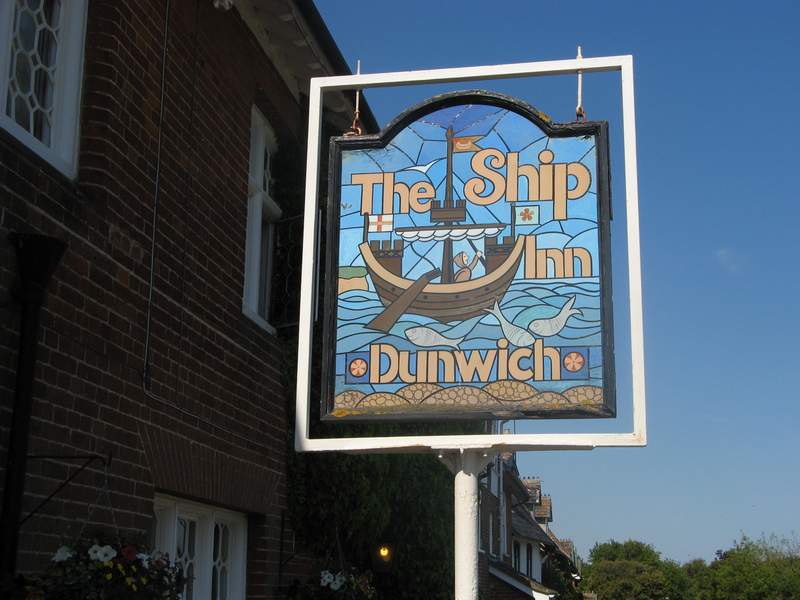 Ship Inn - Dunwich, England
11:50 AM - Thursday, September 5, 1985
Story
walked into the Ship Inn, and the woman at the front desk pointed out which door led to the cozy, typically English pub he found within. The decorations continued the nautical theme seen in the lobby. There were several tables, only a few of which were occupied. Customers would choose a table before placing their orders at the counter and giving their table numbers. The barman was a dark haired man in his forties with a curled mustache, and he stood behind the oak counter, polishing it with a rag. A man was standing at the counter, talking to him.
Story
saw
Valerie
and
Elliot
seated at a table near the window. Another man was seated with them that he didn't recognize.
Valerie
and
Elliot
noticed
Story
enter the pub. So did
Leonek
and
Tobias
, though they had not seen him before.