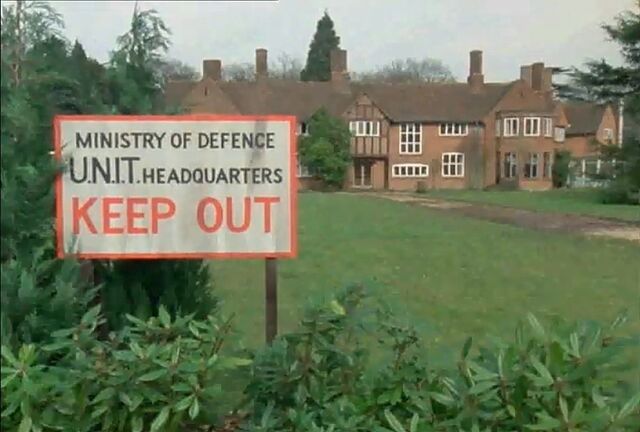 UNIT HQ - London, England
8:00 PM - Thursday, September 5, 1985
Valerie Soames
drove the Land Rover up to the gatehouse of UNIT HQ,
Dr. Valerie Kirby
seated beside her in the shotgun seat. Lying down in the rear was the captive Sea Devil, still unconscious and tied up thoroughly. It had been a constant source of dread during the hours-long journey, and
Dr. Kirby
had feared that the creature would awaken, rip free of its bonds, and attack, but no such thing had happened. One of the guards, a young man in a UNIT uniform with a beret on his head who was completely clean-shaven and couldn't have been much older than eighteen stepped out of the gatehouse and approached the vehicle.