OOC: Yes, Agnes to go first. I just realised how good her Fire Axe is.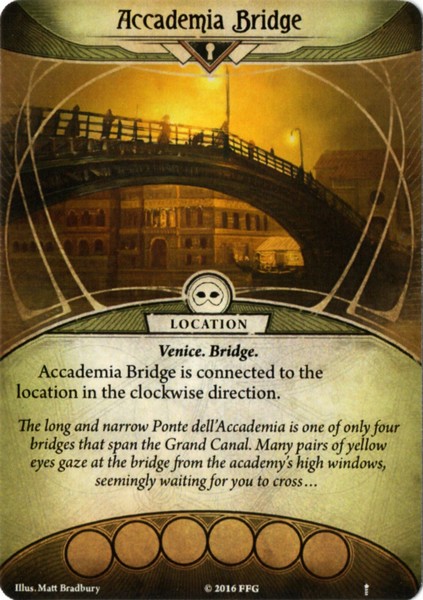 Acrid Miasma (no image), Mythos, Treachery, Hazard.
Revelation - Attach to the nearest location in the clockwise direction with no Acrid Miasma.
Forced - After an investigator enters attached location, he or she tests Will (2). If failed, that investigator must either take 1 damage and 1 horror, or resolve the hunter keyword on each enemy in play.